Do you often struggle with a messed-up kitchen? Is it taking you longer to organize and clean your kitchen? Well, it's a common issue among most homeowners. Typically, many housekeepers complain about their mismanaged kitchens. If floors and cabinet cleaning is your biggest concern, this article is for you. 
Honestly, kitchen cleaning is all about a specific routine and habits. The problem often lies in our convention of procrastinating. Delaying kitchen cleaning and maintenance is the crux of the matter here. So, open your mind to the most effective cleaning habits for a spotless kitchen space.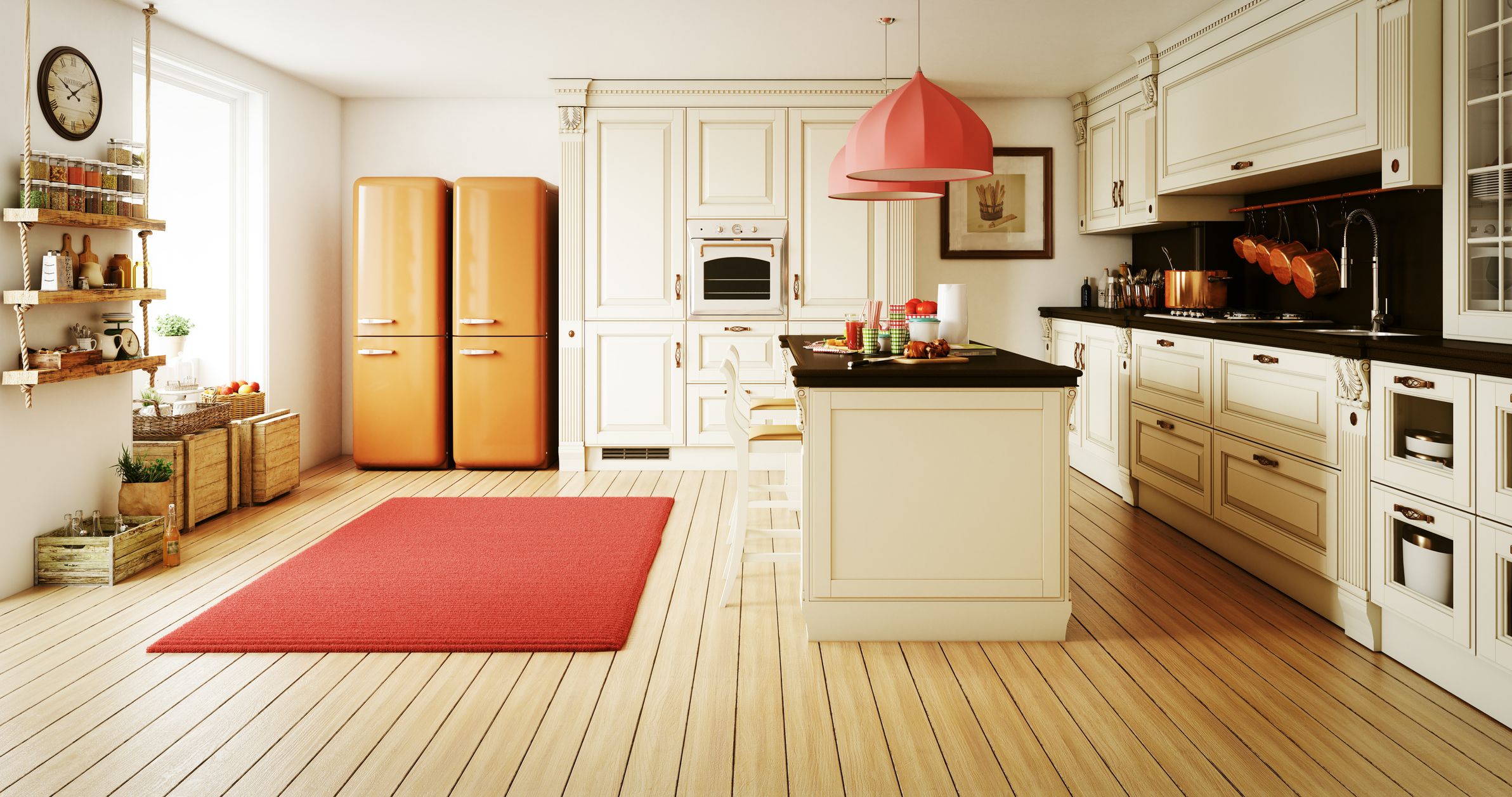 Read About: Cabinet Refacing: How to Reface Kitchen Cabinets
Follow a daily cleaning regime:
First and foremost, daily cleaning is the only way to achieve a sparkling cooking space. So, start by developing a cleaning routine. Take out a fixed cleaning time from your busy schedule. It can be daily, weekly, and monthly based on your work life and lifestyle. From cabinets to countertops to kitchen floor tiles – every inch requires some cleaning regime. 
Let your kitchen floor sparkle:
Our kitchen floors get dirt, oil, grease, ketchup, crumbs, peels, and whatnot! So, sweep your kitchen tiles or planks every day. This one habit can do wonders for a spotless kitchen.
Yes, you heard it right! You can apply minimalism in any part of your lifestyle. Your home décor, dressing sense, your expenditures- you can sort every aspect with a minimalistic approach. Even if you are a traditional person- kitchens demand less, but authentic elements. So, it is better to stay minimal to avoid clutter. 
Speaking of clutter: a spotless kitchen is free from clutter and messy areas. No doubt, we all have that one area that is always full. Well, now is the time to develop a habit of avoiding clutter as much as you can. Whether you are an organized person or not, more things will ultimately make your kitchen look messed up. First, declutter and then sort it.  
Like the cabinets, your counter can make or break the terms for you. So, clear the countertop and get rid of the stuff that does not belong there. In addition, make a habit of sorting the counter after every meal prep.
Skip anything that is a misfit to the kitchen:
You see, a kitchen has cabinets, counters, backsplash, travertine tile floor, appliances (fridge, microwave, etc.), furniture, baskets, lights, and more. Other things may be a misfit in your cooking space. For that, spot everything that does not belong there and change their location. 
Always opt for a quick cleanup:
What is a quick cleanup? You might be wondering about quick kitchen cleaning. Indeed, kitchen cleaning takes a lot of time. But, make sure to go for a quick cleanup whenever you have time. Do not procrastinate. Quick cleanup is a great habit.
Use organizers and baskets:
Remember, dividers, drawers, and shelves are your best friends in the kitchen. That is why it is much better to use organizers and baskets to sort out things. Also, make sure not to leave the junk in your drawers. These things help you organize cutlery, coffee mugs, fruits, and vegetables. Moreover, you can DIY your own organizers using spare shoeboxes with covers.  
Take care of your cabinets:
Cabinets are the focal point of your cooking space. So, develop the habit of dusting and cleaning your cabinets once a week. In this way, oil, grease, dirt, and grime will not stay on its surface. Organize your kitchen cabinets from the inside and clean them from the outside.
Organize your fridge today:
Mark my words; if you do not have a clean fridge, you cannot have a spotless kitchen. Yes, fridge cleaning is an all-day task. But, make a habit of cleaning and organizing your fridge/ freezer at least once a month. Also, sort out your fridge weekly.
Most of us place our microwave on the counter or a top shelf. Do you realize what a filthy microwave does to your kitchen? It makes the kitchen look greasy and untidy. So, clean your oven inside out. The best way is to pour some vinegar into the bowl and heat it for a few seconds. As a result, it will clean it from the inside. Now use that solution to sweep the microwave door. 
Replace the kitchen towel weekly:
Many of us ignore the simplest of cleaning tactics. Your kitchen towel is a hub of germs. That is why it is wise to change or replace your kitchen towel at least twice or once a week. It is as essential as cleaning the kitchen floor tiles.
Conclusion:
All of us wish for a spotless kitchen. It takes a handful of cleaning habits to create one. So, start by following a cleaning routine. Clean your cabinets, countertops, floor tiles, fridge, and microwave. Also, organize your cabinets and drawers now and then. Long-term, these habits will benefit you.  At Rite Touch Maids, we're always available to help you with all your cleaning needs.