In their dating life, almost everyone, no matter how self-assured or magnificent they are, will run across problems. Whether or not you'll ever discover your ideal mate and whether such a match exists is on your mind. Maybe you date crazies all the time, or you only date people who don't want your back and are oddly turned off by those who fall at your feet.
Regardless of the situation, it may be challenging to maintain a positive outlook and resist the temptation to give in to the nagging worry that maybe there isn't anybody out there – maybe you'll be alone, maybe the best ones have all been taken.
Breathe deeply and quit thinking! 
Below are a few crucial things to do if you are single and frustrated with dating apps: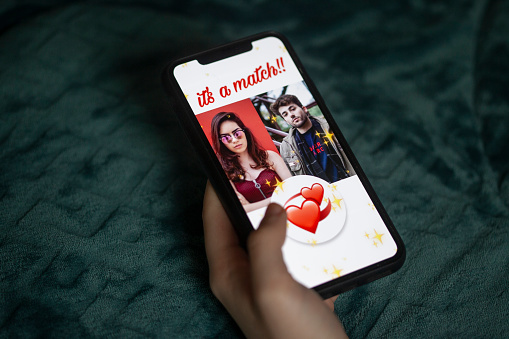 If you are just tired of not getting a perfect match for yourself, you can try any reputable and trusted matchmaker near your area. Matchmaking service providers are specialised in finding a perfect and suitable match for their clients as per their requirements. Dating websites and applications are not very effective and hence people have started avoiding them. So what's the new trend nowadays? It's Matchmaking with the help of Matchmakers. They can set up your date and give you suggestions with whatever you need to make your date perfect. It involves a fee which makes it a place for only people who are actually searching for a soulmate and not just using it for passing time as most of the people don in dating apps and sites which are free to use.
All the profiles are pre-verified by the matchmakers team so you can be assured regarding the profile details. In addition, it will save your time and energy. So if you are single and frustrated with dating apps where you find any random person using it for fun, you should try matchmaking services near you to actually find your mate.
Persistent meditation practice is among the most powerful techniques for re-centering oneself. Distancing yourself from daily belief patterns creates inner calm. Intuition will bloom, and you will feel more balanced and connected.
Meditation enables you to be observable and control your mind. There are several different meditation styles, and you are recommended to try out some before deciding on one.
The monkey-mind likes to dwell on the past, focusing on wrong decisions or regrets, or projecting into the future, causing anxiety and depression. These thoughts can create sentimental and behavioral experiences that feel real, like strange dreams.
Practicing meditation allows you to break free from such stories and find the emptiness. The happiness and peace you seek are in this emptiness.
Furthermore, when you nurture your connection with yourself and with other sources, it is impossible to be dissatisfied with being alone. 
Concentrate on what you have rather than on what you don't
The first rule of the Law of Attraction is essential. If you are unfamiliar with it, it is recommended that you learn more about it. When you dwell on the bad aspects of being single and the frustrations associated with dating, you are merely sending out negative vibes to the whole universe. If they're paying attention, they'll notice. 
Concentrate on your excellent work, lovely friends, good health, your vehicle, the meals on your table, or anything else that comes to mind. When you put your attention on the positive aspects of life, your vibration will shift to a more positive state. Other people will follow up on it and become even more enthusiastic about being in your company than they already are.
Put your attention elsewhere
Take advantage of this opportunity to focus on your development. Consult a therapist, embark on an artistic endeavor, engage in a novel pastime, or take a trip! Being single has given you the luxury of time to think about what's important to you in your life. If you're always sulking, you'll lose out on many opportunities. Begin cultivating excellent habits in prayer that may be transferred to whatever lifestyle you may encounter.
Do you like working out at the gym? Decide to join a jogging club. Are you a bookworm? To get the most out of reading, join a book group. Do you like meeting up with pals for a drink at happy hour? Could you do it now? The less time you spend thinking about the drawbacks of being single, the better off you'll be in the long run. Engage in enjoyable activities at all times. Then then, who knows who you'll meet along the way?
Remember having no relationship is better than being in a wrong relationship
It is impossible to force a squared bolt into a circular hole. No one can be forced to behave in a way you wish them to behave. You can't carry a group in relationships while also doing all of the jobs yourself.
To avoid being tossed again into the dating pool, several women make the mistake of staying in a terrible relationship with a man, hoping to turn it into a good one by sheer force of will. They toil away for months, if not years, trying to force it to function. Ultimately, they are left with a wounded heart and a sense of time squandered that they will never be able to restore.
Being alone and content is preferable to being in a relationship and unhappy. Keep yourself out of a toxic relationship because of your anxieties about being single for the rest of your life. This is never going to end nicely.
Adapt to a New Environment
Your surroundings substantially influence your emotions. If you're tired of being single, switching your environment can help you regain control and move forward.
Getting up, exercising your body, and immersing yourself in a peaceful environment can help you get over your blues. Tour a church or a museum to get some inspiration. Find a peaceful spot to relax and take in the view.
Take a hike if you stay near a beach, forest, or mountains. Take a stroll around the street.
Alternatively, if you want to change things and dance, pump up the sound and get your feet moving to a pleasing beat!
Scents may also be used to alter the vibe around you. You may buy a diffuser, essential oils, scented candles, incense, or sage. Pick a smell that matches the vibe you want to create.
The blues may be washed away with a luxurious bubble bath in a warm tub with Epsom salts and baking soda. Or get yourself a few bath bombs and sink into the enjoyment. You are worth investing in your mental health! It's a method to respect and value oneself.
Changing your attitude and sentiments enables you to choose how you engage, make new friends, or go to events.
Conclusion
As you adopt these new acts and practice them daily, you will be amazed by the occurrences that occur as a result of their interaction. Being in the correct place at the correct moment is essential. Meeting new people can help or encourage you in completing a task that you previously believed was nearly impossible is a beautiful feeling. You are the only one who can influence your happiness.